Sea Cadets helps teenagers to stretch themselves and become the best they can be. We know what that takes because we've been doing it for over 160 years.
The turbulence of youth
The pressures that young people face are ever-changing, but what remains constant is that the teenage years can be turbulent. Independence is exciting, but also daunting.
For orphans of the Crimean War, sleeping in the back streets of England's sea ports, life looked bleak. To help them, coastal communities banded together to provide places for sailors to pass on nautical skills and training to give these destitute young people a future. This is how, in 1856, the Naval Lads' Brigade was born.
Royal patronage
Soon, they were springing up across the country, and in 1899, Queen Victoria marked their importance to young people by becoming Patron, and giving £10 to the Windsor unit for uniforms.
Today, HM The Queen is our Patron and HRH The Prince Andrew Duke of York KG GCVO is our Admiral of the Corps.
Scroll through our gallery to learn more about our rich history....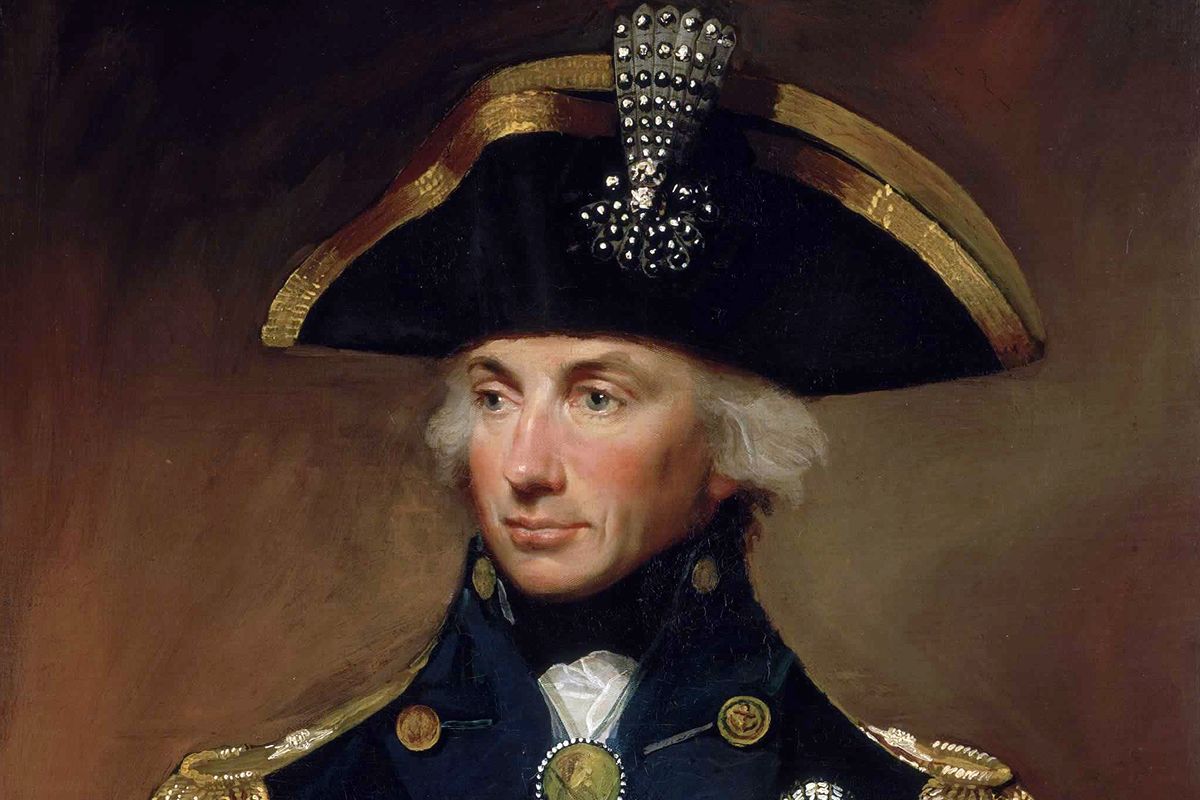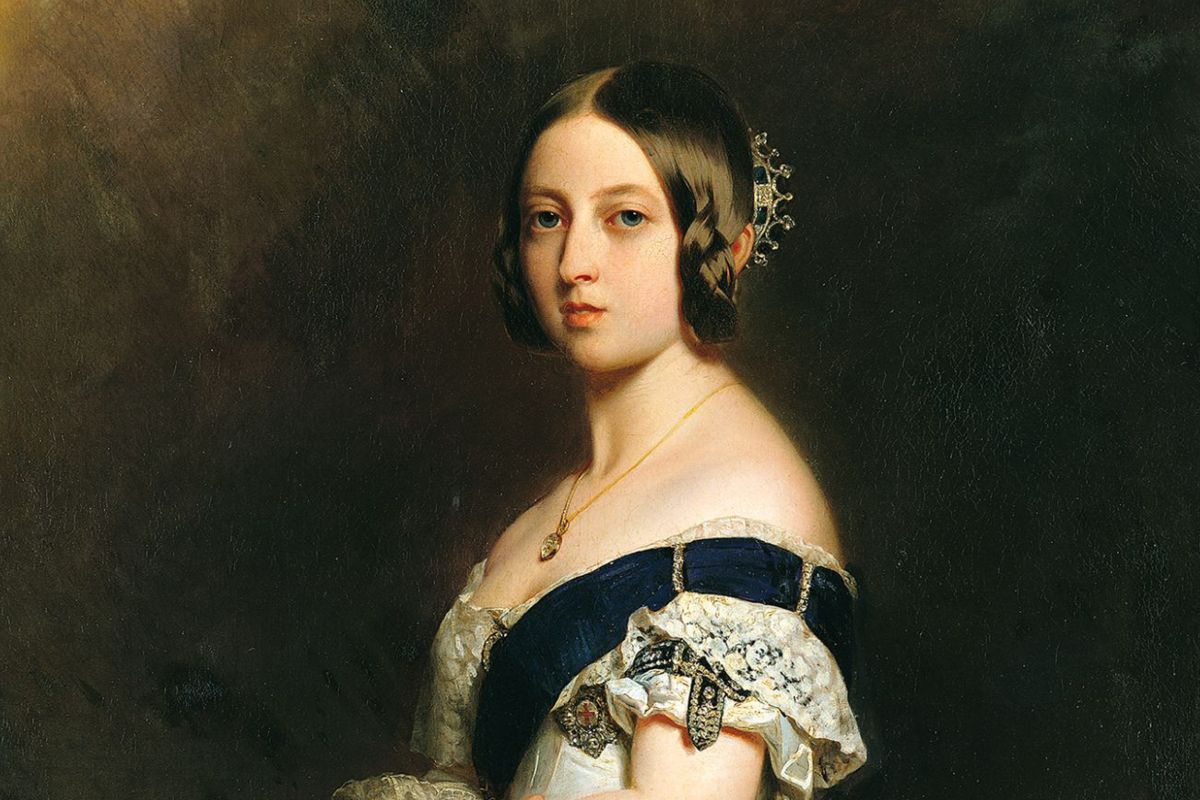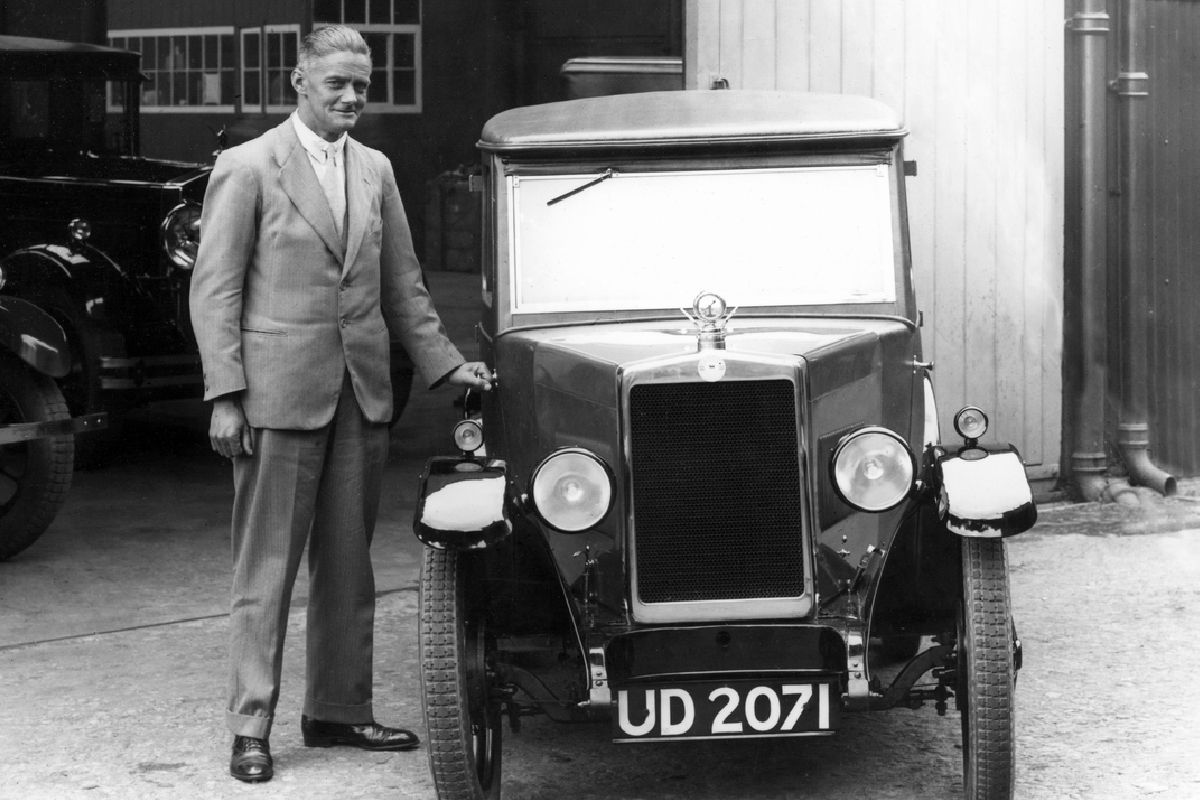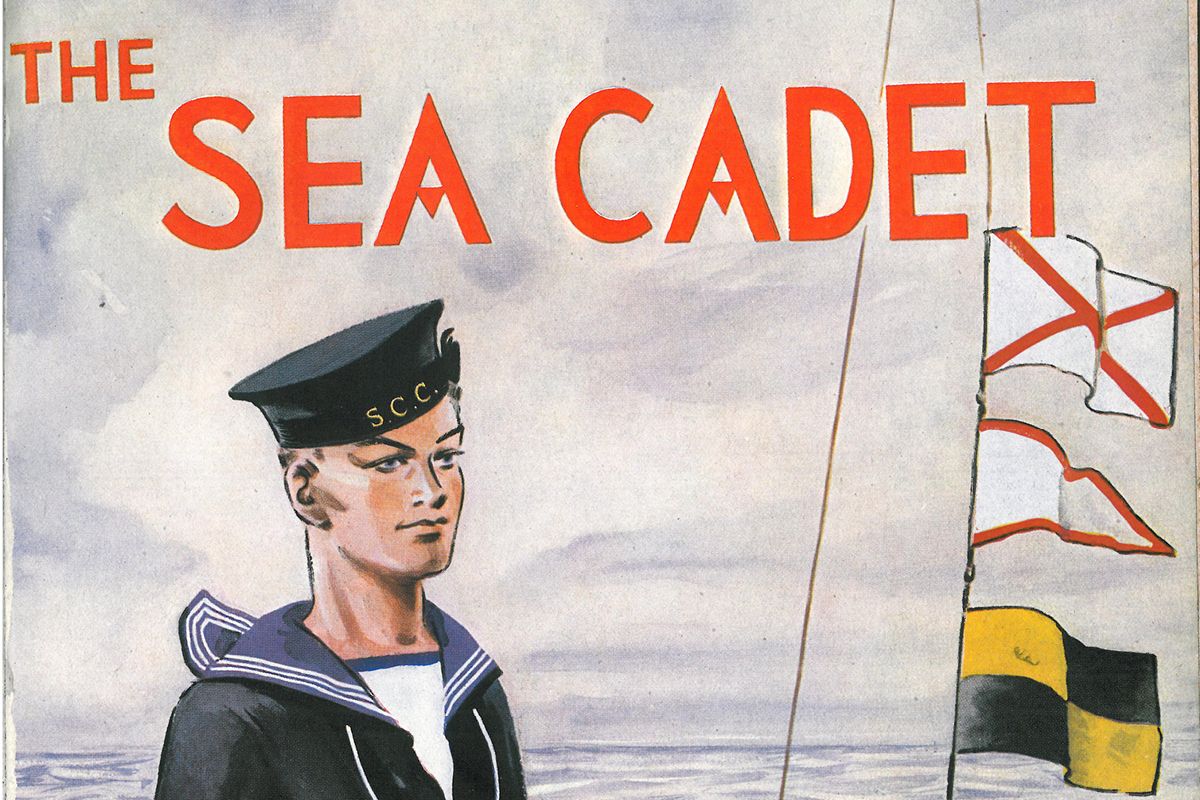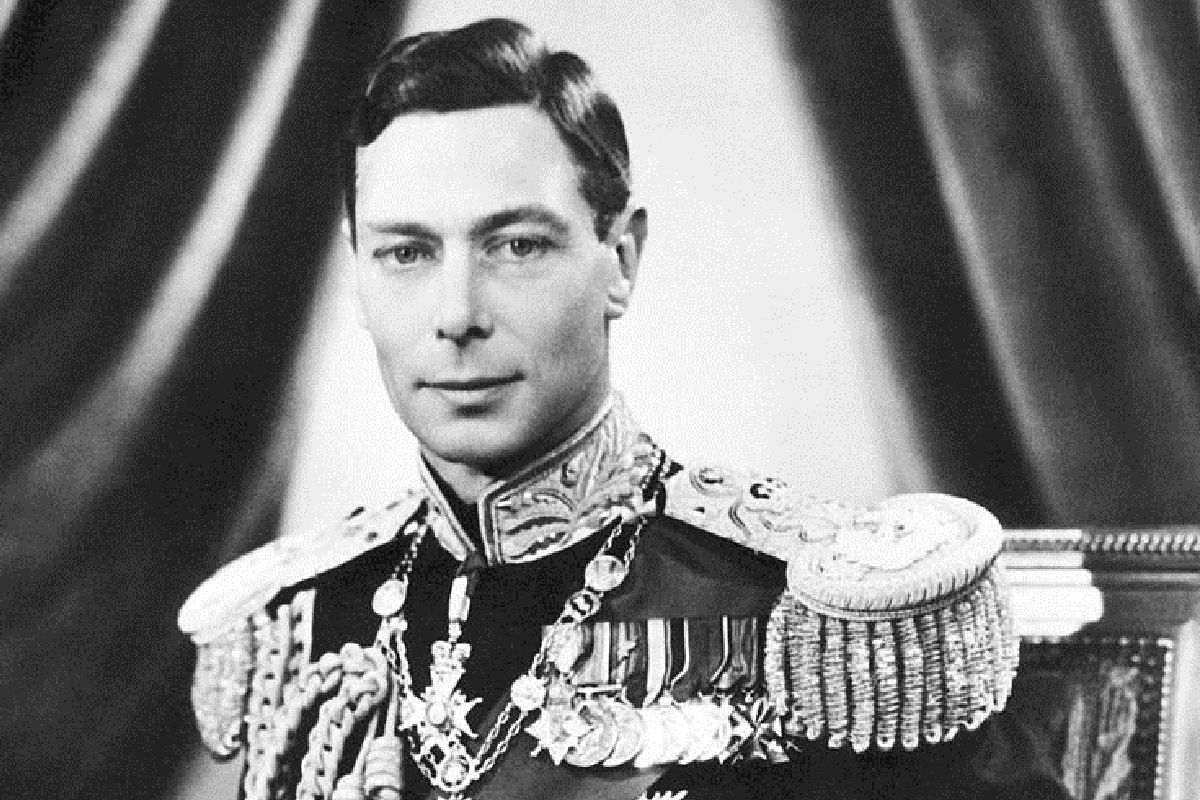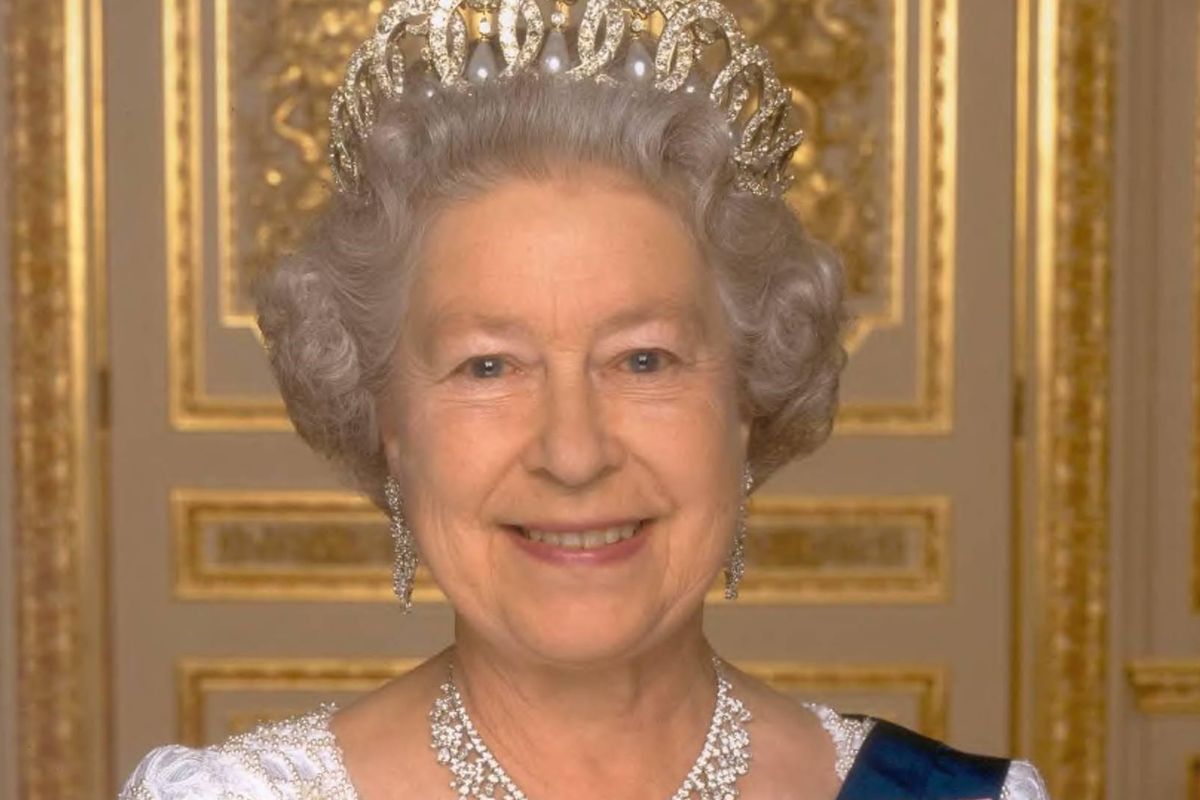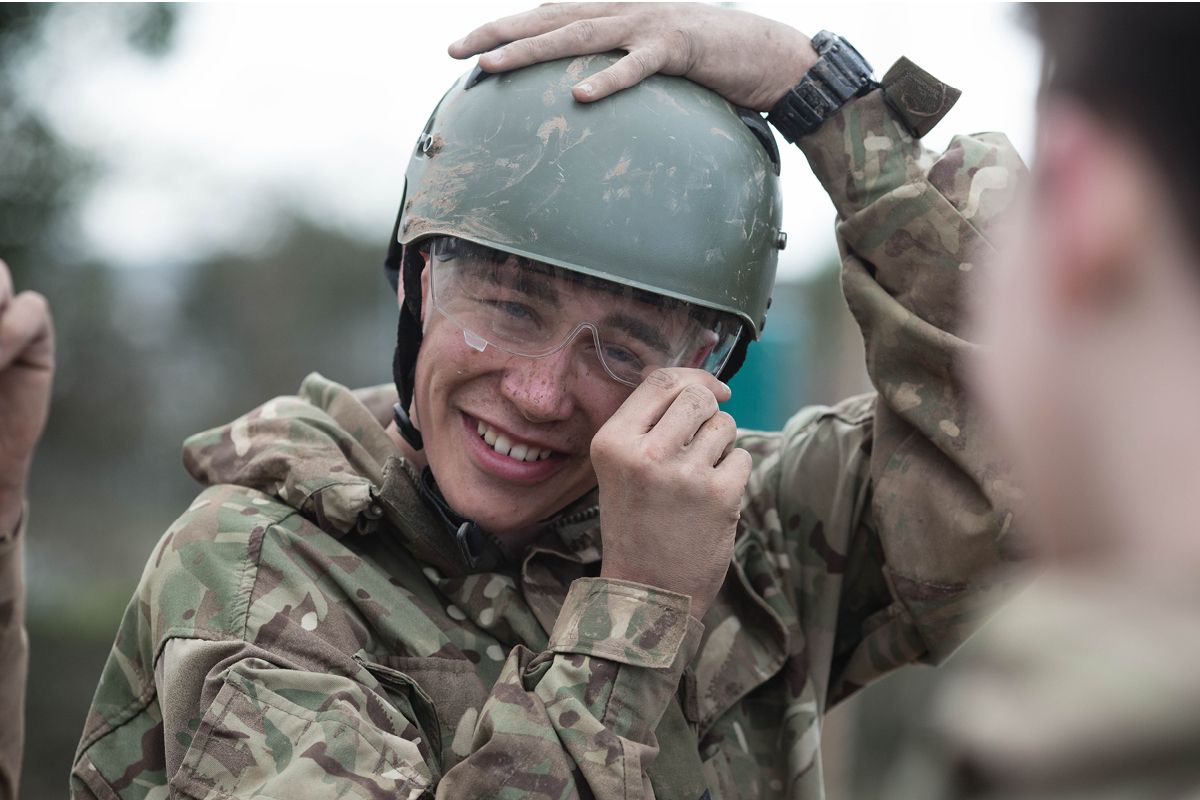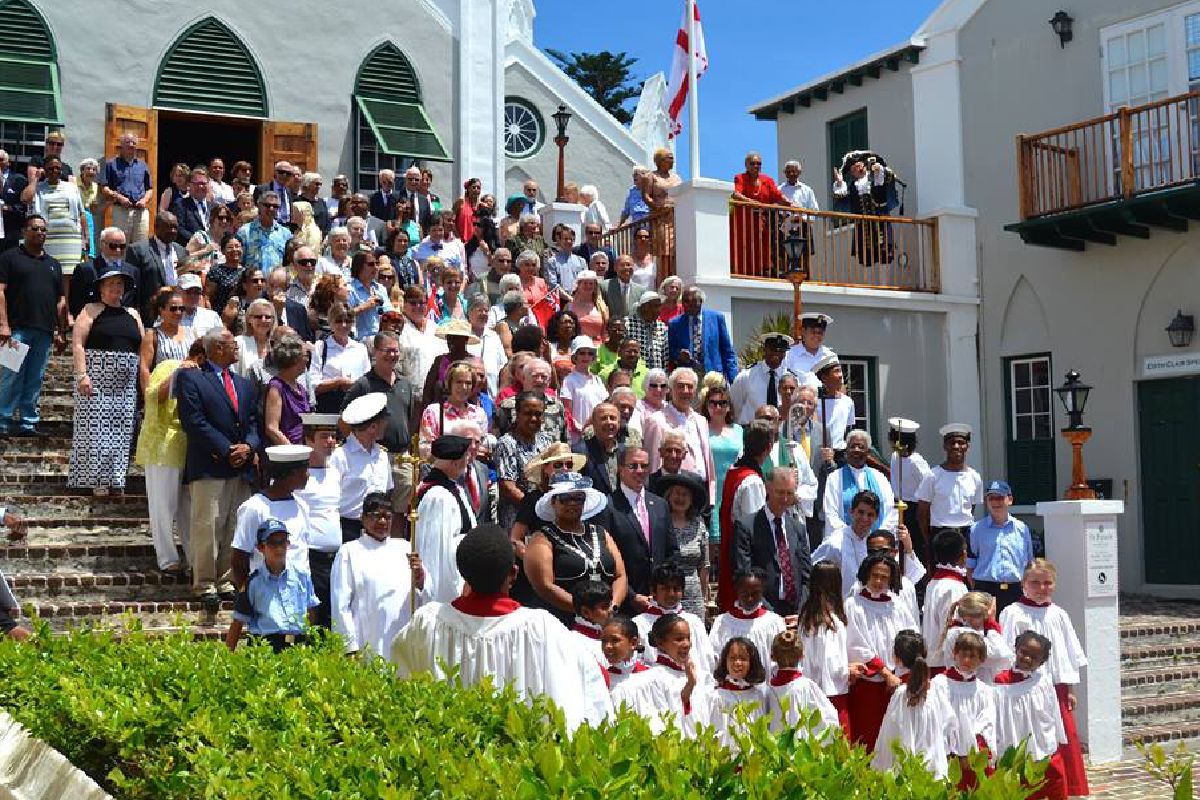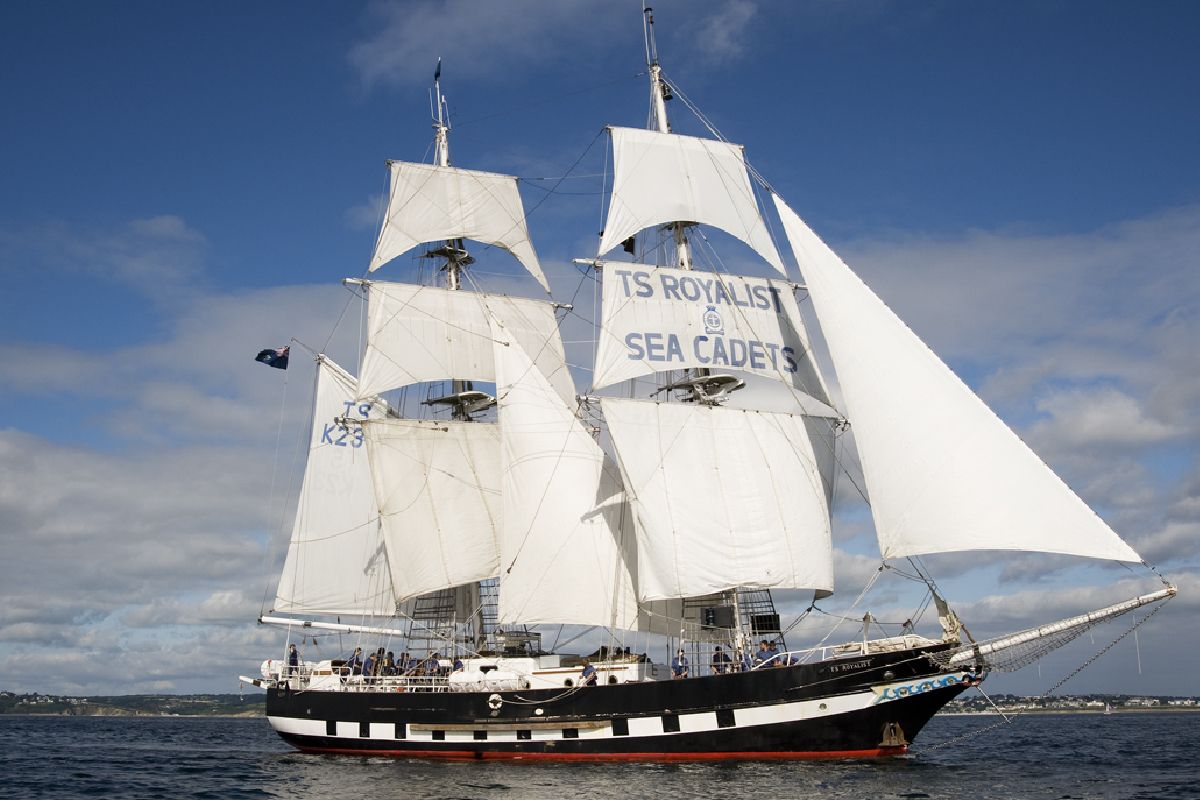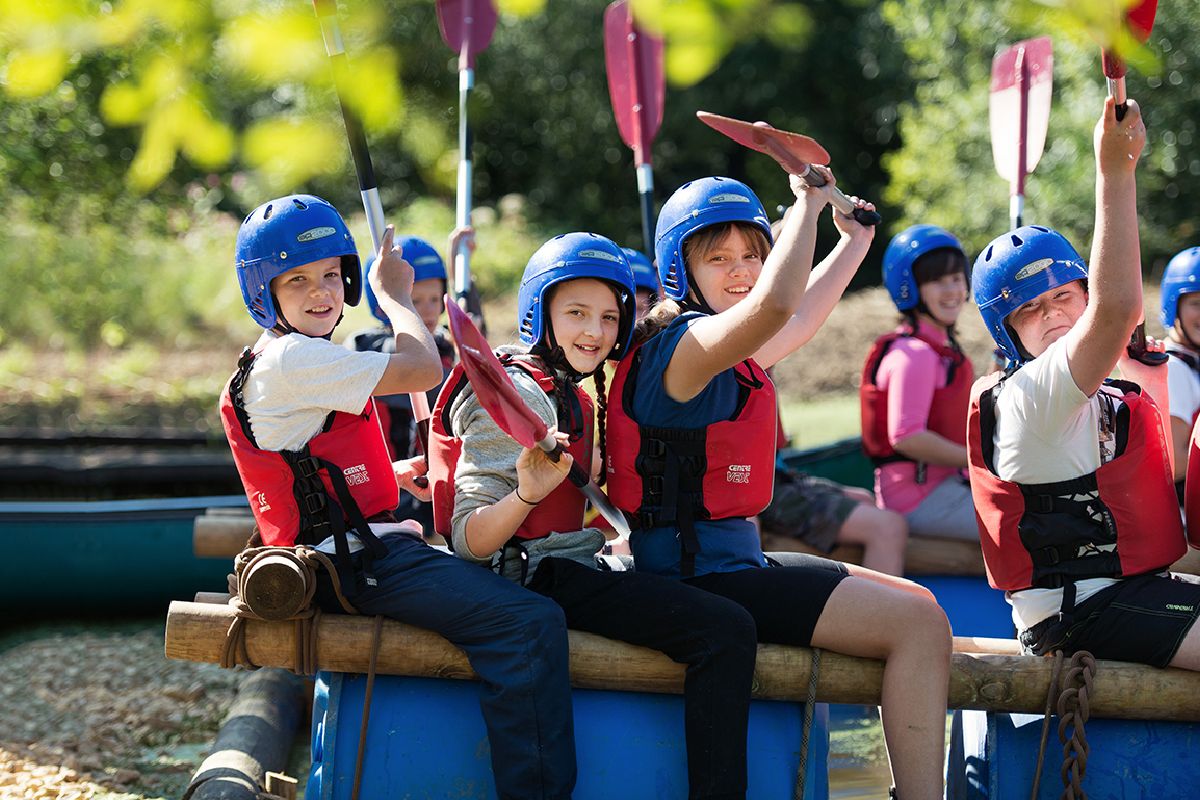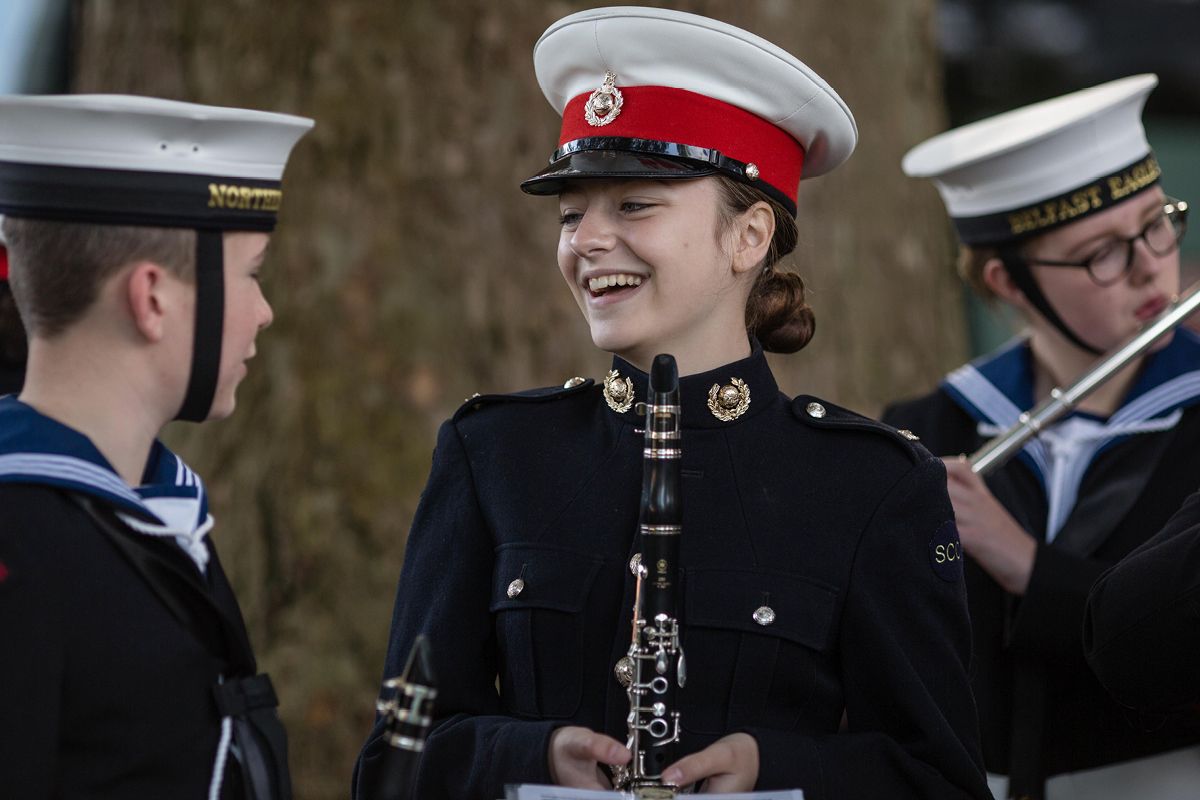 Bristol Adventure is one of the country's oldest Sea Cadet units. Located in converted dockers cottages in the heart of the historic Bristol Docks we make use of our prime location to carry out all of the training offered by the Sea Cadets Corps. Located on the water we offer a wide range of boatwork activities - whether sailing in the shadow of the SS Great Britain or negotiating your power boat under Pero's Bridge. The unit is an RYA teaching establishment.
Unit timeline
1856: Sea cadet corps in existence, but with no organisation behind them.
1895: First navy League in Britain formed at Bristol - T S Adventure. The unit holds Navy League Certificate No 1.
1910: Navy League units formed in Bristol.
1938: 23rd May, Bristol branch of the sea cadet corps formed. First meeting held at the Victoria rooms. The reverend Percy Gay as chairman, Major Bell representing the Navy League, and Lt CDR H D Harding as secretary.
1938: 20th July, First recruitment held at artillery hall. Five ex RNVR CPOs offered their services as instructors. 12 boys joined the corps. The Commanding Officer was Lt Cdr H D Bevan RNVR.
1938: 21st November, presentation of unit colours by Admiral Sir William James, at the Victoria rooms in Bristol. The Duke of Beaufort presided, along with Lord Lloyd of Dolobran, president of the Navy League. Also present were Mr W D Wills and Cdr A Wills OBE RNR.
1938/39: The establishment of the unit went from 12 to 200 cadets. However, at this time, T.S. Adventure had no permanent headquarters and used a number of sites around the City of Bristol.
1939: 23rd April, unit colours were dedicated at St George's church, Brandon hill. The Lord Mayor of Bristol, Mr Milton, presided. Cdr Harvey, Commanding Officer of HMS Flying Fox, took the salute.
1939: 26th April, the unit was inspected by Lt Cdr R.H. Cooper RNR from HMS Flying Fox. As a result of the inspection, T.S. Adventure was granted Admiralty recognition.
1942: The Admiralty takes over the training of cadets, jointly with the Navy League. HM King George V1 becomes first Admiral of the Sea Cadet Corps.
1943: 5th June, new headquarters opened at Counterslip, adjacent to George's' brewery. The Dean of Bristol dedicated them; opened by Admiral J.G.P. Vivian and Lt Cdr T. Walker RNVR assumed command.
1944: Lt CDR Buzzard assumed temporary command.
1945: Lt CDR (SCC) Stone assumed command.
1956: Lease not renewed, unit moved out of counterslip to HMS Flying Fox at Mardyke Wharf.
1961: Lt CDR D.D.R. Norman assumed command.
1963: T.S. Adventure looked for new headquarters after news that HMS Flying Fox was to be scrapped.
1965: July, the unit moved to its new headquarters in Deal Cottages at Cumberland Basin.
1966: Unit was runner-up for the Stephenson Trophy - awarded to the best unit in the western area.
1968: New headquarters were commissioned and launched by the Captain of the Sea Cadet Corps, Captain W.D.S. White RN.
1968: T.S. Adventure wins Centurion Trophy as top unit for offshore sailing.
1969: T.S. Adventure retained the Centurion trophy for an unprecedented second year as the top sea cadet unit in offshore sailing.
1969: Lt CDR (SCC) W Prosser RNR assumed command.
1975: Lt CDR (SCC) D.H. Budd RNR assumed command.
1977: The whole unit participated in the Queen's silver jubilee parade in Bristol.
1982: The unit closed for first 2 weeks due to snow and ice on city docks.
1985: SCC national junior pulling (i.e. rowing) champions.
1986: SCC national junior pulling runners up.
1987: Lt CDR (SCC) T.R.S. Coles RNR assumed command.
1988: 3rd July, Navy League colours laid up in St Stephens's church.
1988: 2nd October, new colours, donated by Colonel Mayhew, were consecrated and presented to the unit on college green by Cdr David Gammans RNR, Commanding Officer HMS Flying Fox.
1988: Unit crewed TSFT Appleby on its maiden voyage to Plymouth.
1989: Unit provided Guard of Honour and piping party for visit of HRH Prince Edward to the unit and Bristol.
1989: Unit attended service for 50th anniversary of the Air Transport Auxiliary in Bristol Cathedral. The Auxiliary employed navy League Sea Cadets during the 2nd world war as errand runners.
1989: 1st October, a junior section for 10 - 12 year olds was started at the unit.
1991: 1st July, Girls' Nautical Training Contingent formed at the unit.
1992: 1st January, girls fully integrated into the sea cadets.
1992: 27th September, unit reunion and a dedication service at St Stephens's church.
1995: 24th September, unit celebrated 100 years in existence with a reunion party. Building improvement fund started.
1996: Laying of the keel of the Matthew - cadets formed flag bearers.
1996: Unit won the Vigilant trophy for the best overall unit at HMS Raleigh during the year.
1997: 2nd May, Piping party for the Duke of Edinburgh at the sailing of the Matthew to Bona Vista, Newfoundland.
1997: National drill bronze medallists.
1997: Unit hosted RCSCC units 'Matthew' and 'Beothic' during Cabot 500 celebrations.
1997: Unit was runner up for the Stephenson trophy. Also nominated for the McBeath trophy. Petty Officer Cadet Paul Knapp awarded the Cornwell medal for achieving the status as top cadet in the country on the Petty Officer Cadet advancement course.
1998: 27th July - 1st August Gibraltar.
1998: 12th September - 'Mathew' returns Bristol.
1999: 17th June Unit Receives £5000 from National Lottery and begins work on new Galley and Boats shed.
1999: 16th - 18th August - Unit hosts South West Area Combined Regatta for first time. Unit is once again nominated for the McBeath Trophy. Leading Cadet Kim Cowles becomes the first Lord Lieutenants Cadet to serve into the new Millenium.
2000: Unit is awarded the McBeath Trophy for meritorious service to the Sea cadets and the community during 1999.
2000: 17th March - Start of Marine Cadet Detachment under the command of Lieutenant (SCC) I Devenish RMR as Officer Commanding MCD.
2000: 11th October - Bristol Adventure Marine Cadets are formed after successful trial period.
2001: Female Cadets join the ranks of the Marine Cadet Detachment.
2001: Lt Cdr (SCC) TRS Coles RNR retires as Commanding Officer after 14 years.
2001: Bristol Adventure Marine Cadet Detachment are awarded the SRMO's trophy. For the most improved Detachment in the UK.
2002: Lt (SCC) S Lawes RNR takes over Command. The first female Commanding Officer in the history of Bristol Adventure.
2002: Bristol Adventure Marine Cadet Detachment win the National Marine Cadet Drill Competition.
2002: Marine Cadet Detachment Win Harris Trophy For UK March & Shoot Competition.
2002: Marine Cadet Detachment Win Top SCC Team at CISSaM 2002.
2002: Bristol Adventure Marine Cadet Detachment are A Company's (South West Area's) entry for the Gibraltar Cup Competition 2002.
2002: Bristol Adventure are the South West's entry for the McBeath Trophy 2002.
2002: Cpl Nicoll wins National Indefatigable 1906 Shield for 2002.
2003: Bristol Adventure Marine Cadet Detachment Win The Gibraltar Cup 2002 at HMS Raleigh.
2003: The Marine Cadet Detachment are the UK's Top Marine Cadet Detachment for 2002.